Beyond the Care Sheets is a Zen Habitats Instagram Live series featuring influencers and experts discussing advanced care of reptiles and related topics. View the series hosted by Em Locke on YouTube and watch out for our next one!
Beyond The Care Sheets, October 2021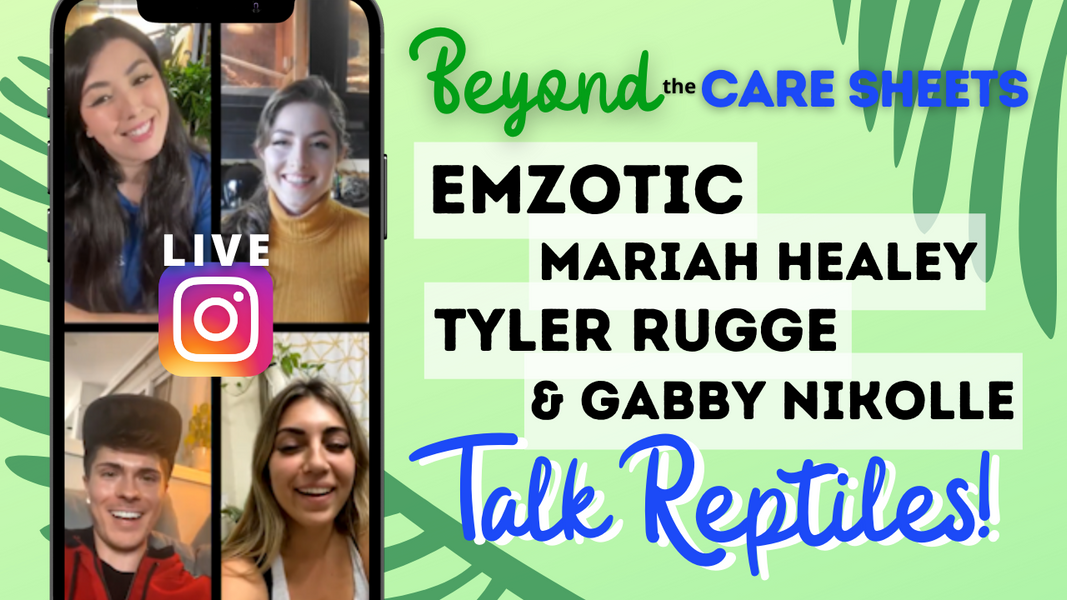 Em and Mariah Healey of ReptiFiles discuss all you need to know about the Blue-tongued Skink.
Have you wanted to learn more about the Crested Gecko? Watch this conversation between Tyler Rugge and Em!
Gabby Nikolle of Florida's Wildest and Em discuss all things Ball Python! 
Our influencers return for this Q&A that touches on care for a variety of reptiles.